Registration
ONLINE REGISTRATION HAS ENDED.  NOW YOU CAN REGISTER ON SITE
CATEGORIES
EARLY (May 31)
REGULAR (August 24)
ON SITE
(Sept 5-9)
PARTICIPANTS
USD 650
USD 720
USD 800
RETIREE/EMERITUS
USD 325
USD 360
USD 400
STUDENTS (1)
USD 250
USD 280
USD 300
ACCOMPANYING PERSONS
USD 120
USD 150
USD 200
ADDITIONAL PAPERS (2)
USD 100
USD 100
USD 100
Congress Dinner Tango Show
USD 130
USD 130
USD 160
DAILY PASS
–
–
USD 300
(1)May be either undergraduate or postgraduate full-time student, showing the corresponding credential from the University. At most must be 35 years old on the day of the opening ceremony of the Congress.
(2)Multiple submissions are permitted but a USD 100 publication fee will be charged for each additional paper submitted by the same corresponding author. These payments are nonrefundable.
NOTE: The above registration fees are stated in USD (United States Dollars) and include 21% of VAT. Charges in Credit Cards will be done in Argentinian Pesos, according to the Official Bank exchange rate of the day.
Group Registrations
: For each 11 registrations of the same category (groups of 11 regular participants, or groups of 11 students), coming from Developing Countries and registered by the same institution, the organization is pleased to offer 1 additional registration free of charge (register 11, pay 10).
For more information please contact:


registrationargentina@mci-group.com
Registration for delegates includes:
– Conference material
– Welcome cocktail
– Opening Ceremony
– Admission to Conference sessions
– Admission to the exhibition
– Closing Ceremony
– Coffee Breaks
Accompanying Persons' registration includes:
– City Tour
– Welcome cocktail
– Opening Ceremony
– Access to the exhibition
– Closing Ceremony

PAYMENT
All registration fees are payable in US Dollars (USD).
Option 1: Credit cards
Please complete your credit card details on the on-line registration form.
Accepted credit cards: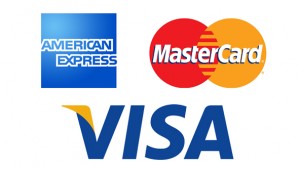 Option 2: Bank transfer
Bank transfers evidence issued by the bank must be received at the General Secretariat by email within the following 48 hours the registration was made online, stating your full name, ID number and Congress on it. Otherwise, the registration will be recorded as unpaid and you will not be considered as pre-registered attendee.
The Congress Organizers must receive the registration amount in full, free from issuing and receiving bank charges. In case of any difference in amounts they will be charged on-site.
For bank instructions, please contact the General Secretariat: registrationargentina@mci-group.com
Deadline for payment with Bank Transfer: August 16, 2016
Important notice: Please do not send cash or other valuables by post or courier. MCI or ICA will accept no liability for registration payment lost in the post.
DATES TO REMEMBER
| | |
| --- | --- |
| | On-line registration available through the website |
| May 31, 2016 | Deadline for early-bird registration |
| August 1, 2016 | Deadline for registration cancellation with partial reimbursement |
| August 16, 2016 | Deadline for payment with Bank Transfer |
ENTRY RECIPROCITY FEES and VISA
Some passport holders need to obtain a visa and others may need to  pay an  entry reciprocity fee for entry to Argentina.  The reciprocity fee applies Australian and Canadian passport holders.  These fees cannot be paid as part of congress registration. The Reciprocity Fee can only be paid through the Argentine Immigration Department website: <http://www.migraciones.gov.ar/> www.migraciones.gov.ar<http://www.migraciones.gov.ar>, and it must be done before arriving into the country. A printed receipt must be shown to your airline company upon check-in and submitted to immigration authorities upon arrival.
Do ensure that you check if you need to apply for a visa or pay an entry fee.
CANCELATION POLICIES
All cancellations are to be sent to Buenos Aires in writing (fax, letter, or email). For cancellations received before August 02, 2016, deposits will be refunded less 20% of the paid fee for administrative costs. Refunds will be reimbursed 60 days after the end of the event.
No refunds for registrations received from August 02, 2016 will be made.
Visa Invitation Letters are no refundable.
IMPORTANT
Registration forms received without payment will not be confirmed until the payment is received.
For administrative reasons registration forms received after August 16, 2016 will not be processed.
After this date, participants will have to register on-site during the official registration opening hours.